A Small Farm Crafting the Best Wood-Fired, Organic, Pure, Vermont Maple Syrup
Delivering value to your family, restaurant, or store.
Why Wood-Fired Maple Syrup?
Evaporating our maple syrup over a wood fire is not the easiest way to concentrate sap, but we feel strongly that it's the best; it is sustainable, carbon neutral, and the way maple syrup has been made in this region for centuries. It also forces us to spend more time in our woods culling diseased trees, maintaining trails, and observing the health and beauty of our sugarbush. Instead of relying on energy stored millions of years ago in fossil fuels, we cultivate and utilize the rich energy reserves of the forest to sweeten the syrup in our bottles. Additionally the high-heat caramelization and light smokiness of the wood fire imparts a certain je ne sais quoi to our maple syrup that isn't overpowering — it just tastes better!
Unsure which grade you prefer?  Try a sample of our Wood-Fired Organic, Pure Vermont Maple Syrup in each one of...
Learn more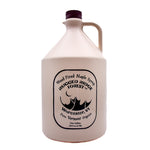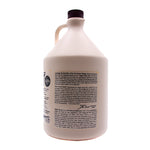 A gallon of Wood-Fired Maple Syrup is an excellent value. Whether you're trying to satisfy a hoard of munchkins, burning...
Learn more
At Rugged Ridge our philosophy is to create the best Maple Syrup we can, while practicing great stewardship of our sugarbush and the greater environment. Being wood-fired is the most important modifier that sets us apart.  While the majority of maple producers have switched to fossil fuels to evaporate sap, we consider the impacts of our actions at every stage.  This means we only tap mature, healthy maples, and only use recyclable jugs and biodegradable packaging to serve you and your family. We also offer farm direct pricing to make our product affordable for everyone.  Give us a try, we hope you'll love it!
Josh Seidman - Steward
Wholesale?
We love our Business2Business partners and look forward to making Rugged Ridge Forest your farm direct source for the best Organic, Wood-fired Maple Syrup.  Standing orders, drop shipments, co-packing, or freight deliveries, we look forward to working with you with the agility of our small business!
Give Josh a call at 802-881 2637 or email us at ruggedridgeforest@gmail.com and we will sharpen the pencil and hook you up!
International Customers
If you would like to buy our wood-fired maple syrup, but live in another country, email Josh at ruggedridgeforest@gmail.com with your request.  Within 24 hours we will present our shipping options for your consideration via email.
International Distributor?  We look forward to  hearing from you!
ruggedridgeforest@gmail.com
688 Elmore Rd,Worcester, Vermont, 05682

1(802) 881-2637