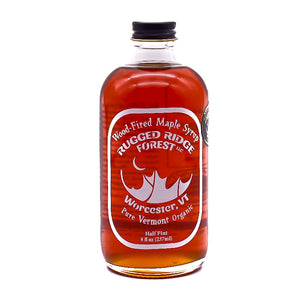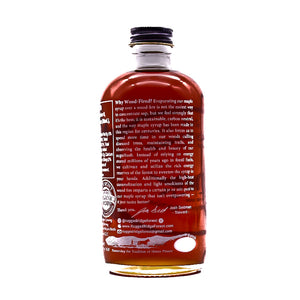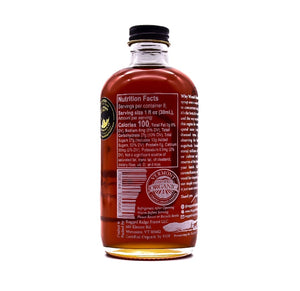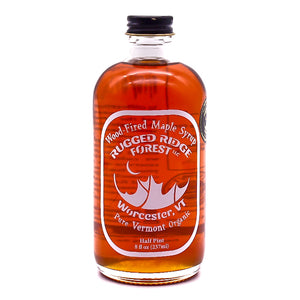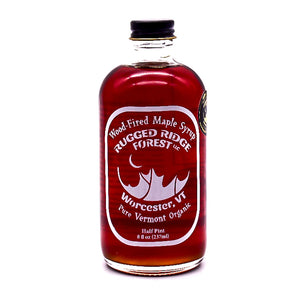 Product image 1

Product image 2

Product image 3

Product image 4

Product image 5

Product image 6
Half Pint of Maple Syrup - Wood-Fired And Organic
Never leave home without a half pint of Wood-Fired Maple Syrup!  Add a dash to your coffee, make a maple balsamic salad dressing, marinate your meats, take the edge off of a spicy dish, or drizzle it over some ice cream.  We've yet to find a dish that couldn't be improved by bit of maple syrup!  These little palm sized bottles make excellent gifts, are easily poured by children or the elderly, and fit easily in the glove compartment in case you need a pick me up!  They also carry a solid dose of our sweet, rich, wood-fired, organic maple syrup, laced with the subtlest hint of wood-smoke, and that delicious, mapley je ne sais quoi.  Taste the wood-fired difference for yourself!

Spread it on thick, and come back for more!



COMMERCIAL GRADE OPTION DISCLAIMER!!

When selecting Very Dark and Strong - Commercial Grade, please bear in mind that this syrup may have some late season, "buddy" after flavors and is not indicative of the quality of the product we strive to present.  It is however, a pure maple syrup product from late season sap that while some revile, and other love!  We wouldn't recommend it for flapjacks or ice cream necessarily (though some wouldn't have it any other way), but it is a strong choice when considering a syrup to bake with, make granola, or add to complex recipes.  It's strong mapley presence really shines in the mix with other flavors, so experiment with confidence if you are so inclined!