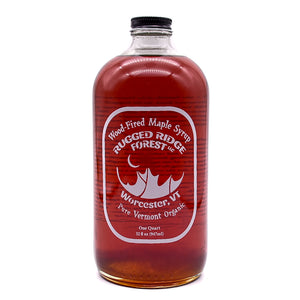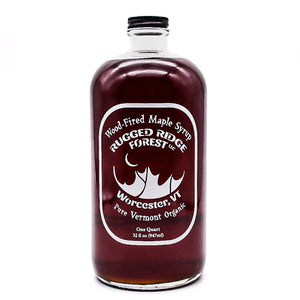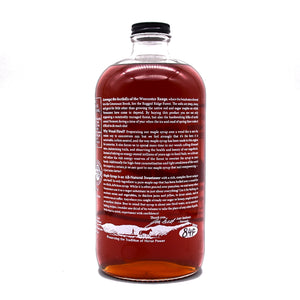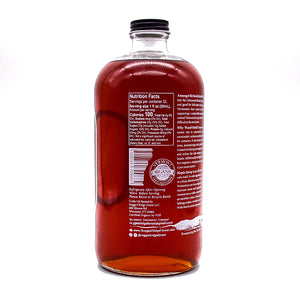 Product image 1

Product image 2

Product image 3

Product image 4

Quart of Maple Syrup - Wood-Fired and Organic
A quart of wood-fired, organic, Vermont Maple Syrup fits nicely in the fridge, but doesn't go empty after just one Sunday Brunch!   This hefty bottle carries a generous volume of our sweet, rich, wood-fired, organic maple syrup, laced with the subtlest hint of wood-smoke, and that delicious, mapley je ne sais quoi.  A quart of syrup is sure to last even the biggest families through several delicious meals, so give it away with the confidence of knowing that it will be thoroughly enjoyed and your generosity will be savored and appreciated.  Add a dash to your coffee, make a maple balsamic salad dressing, marinate your meats, take the edge off of a spicy dish, or drizzle it over some ice cream.  We've yet to find a dish that couldn't be improved by bit of maple syrup!
Spread it on thick, and come back for more!
Customer Reviews
05/21/2020
Emily M.
United States
The BEST
I met Josh a couple of years ago in CT and the first time I met him he sold me 2 gallons of his maple syrup put of the back of his truck. I used it for my business and my customers loved it and so did I. When I saw on Instagram he was now shipping his maple syrup I had to send some to my mom who lives in FL for a taste of home. 3 qts of this golden, deliciousness made my mom's day. Keep up the great work Josh!